The Colorado Orthopaedic Society is ready to welcome you to membership and advocate on behalf of your needs. Memberships means advocacy, connection, events, resources for your practice, and so much more! We are always happy to answer more questions. Please email [email protected]. Apply for membership
Colorado Orthopaedic Society Goals
Advocacy – Serve as the united voice and coordinator of political activity and public policy for orthopaedic care in Colorado.
Communication – Establish and maintain two-way communication between COS and member orthopaedic surgeons on all issues of importance to the delivery of quality musculoskeletal care in Colorado.
Practice Viability – Become a resource for education, knowledge and networking.
Membership Value and Leadership – Maintain strength and unity through an active, engaged membership.
Society Strength – Develop and sustain the resources and structure to advance and protect the profession and better serve the communities in which our members deliver care.
---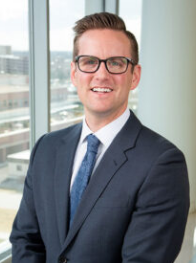 Membership in COS is important to me because I feel that as surgeons, we have an obligation to project our profession and advocate for the future care of our patients. COS helps me to stay up to date with shifting laws surrounding state and federal healthcare programs. I have always found that COS has the best interest of providers and patients at heart.

Nolan Wessell, MD