Welcome to the Colorado Orthopaedic Society!

Learn about membership
If you are a member and you want to learn more about the benefits of your membership and how you can get connected, visit our membership page today. You can learn, renew and join!
Are you interested in becoming a member? The Colorado Orthopaedic Society is committed to the needs of orthopedic physicians and to the communities and patients they serve. Learn about membership today and apply online.
Latest News
The Colorado Orthopaedic Society (COS) has been reinvigorated and is working hard for our members. You may notice changes here on our website yet there is so much more happening behind the scenes. As your review the information below please know that your participation is critical to our legislative efforts, and to protect your practices and patients.
Your medical-legal stable practice environment is at risk. Mark your calendar for the evening of Thursday, October 19th for the 2023 COS Annual Meeting. In addition to providing an opportunity for you to mingle with your colleagues from across the state, we will spend the evening preparing for the inevitable 2024 threat to Colorado's medical malpractice non-economic damages caps. More details will follow.
The COS Board of Directors have been heavily involved with the Colorado Department of Regulatory Agencies (DORA) as they conduct the sunset review of the Physical Therapists (PT) and Physical Therapists Assistants (PTA). While it is expected that DORA will recommend the continuation of the licensure of PTs, additional recommendations to the statutory practice act are less certain. The COS Board of Directors is aware that the Colorado Physical Therapy Association is requesting to expand the scope of practice of PTs in several areas. For example:
Requiring PTs to complete a medication inventory/medication reconciliation on each patient they treat.
Granting PTs the authority to prescribe/order DME.
Granting PTs the authority to make OTC medication recommendations.
Granting PTs the authority to delegate wound debridement to PTAs.
Seeking enhanced title protections and expanding the definition of physical therapy to include additional procedures thereby restricting the ability to perform those procedures to only those holding a PT license.
COS is working in collaboration with the Colorado Medical Society and other specialty societies to ensure patient safety remains the focal point in each of these requests. DORA will issue it's report and recommendations on October 15, 2023.
---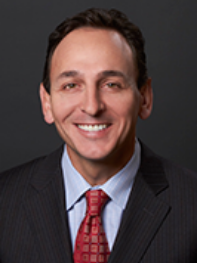 "The Colorado Orthopaedic Society continually advocates on our profession's behalf and helps members find the best resources so we can continue to grow healthier communities in Colorado. I found a place where I can both learn and connect with colleagues that has made me a better physician."

Gary Ghiselli, MD, President